Lakewood Spinal Cord Injury Attorney
If you or a loved one has suffered a spinal cord injury in Lakewood, contact a Lakewood spinal cord injury lawyer at The Fang Law Firm for a free consultation about your legal rights. You may be entitled to financial compensation to help your family pay for related expenses. Spinal cord injuries are some of the most physically and emotionally damaging injuries possible in an accident in Colorado. Many spine injuries cause permanent damage, such as paralysis below the level of injury.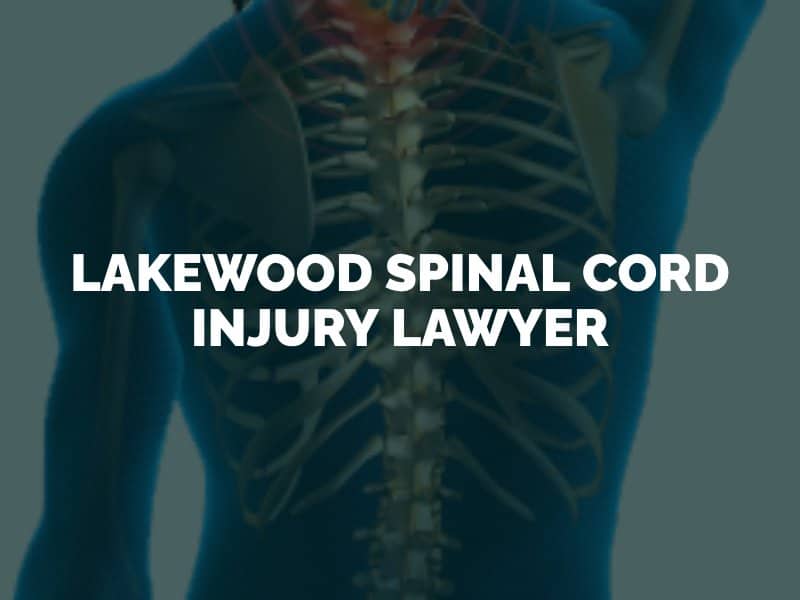 Why Choose Our Lakewood Spinal Cord Injury Attorneys?
Between our Lakewood injury attorneys, we have handled over 10,000 cases. We have a 98 percent success rate for personal injury settlements.
Our lawyers truly care about their clients. You will be represented by legal counsel who is passionate about protecting you and your future.
We operate on a contingency fee basis. This means you'll only pay your Lakewood spinal cord injury attorney if we win your case, guaranteed.
What Is a Spinal Cord Injury?
The spinal cord is a critical part of the body that consists of 33 vertebrae (bones), complex bundles of nerves and soft, jellylike disks that cushion each vertebra. If an accident causes injury to any part of the spinal cord, it can result in pain, chronic pain, lost range of motion and disability. Spinal cord injuries can refer to many different types of damage done to the spinal column, including fractures, concussions, dislocations, soft-tissue damage, strains, sprains, disk herniation and nerve damage.
A spinal cord injury can cause temporary or permanent symptoms, depending on the severity of the damage. A complete spinal cord injury cuts off the connection between the body and the brain entirely, while an incomplete spinal cord injury only partially disrupts the messaging system. All spinal cord injuries are serious and require professional medical treatment.
How Can a Spinal Cord Injury Lawyer Help Me?
You most likely have a lot of questions as someone who has been diagnosed with a spinal cord injury after a preventable accident. You may wonder who is legally and financially responsible for your life-changing injury, as well as what steps you should take to get the compensation that you deserve. A spinal cord injury lawyer in Lakewood can help by answering these questions and guiding you through the legal process. An attorney can take care of many tasks that are critical to your case, such as:
Giving you sound legal advice that you can trust.
Thoroughly investigating the accident that resulted in your injury.
Setting you up with top spinal cord injury specialists in your area.
Negotiating your medical bills down and helping you find affordable care.
Collecting evidence to support your spinal cord injury claim.
Filing a personal injury lawsuit against one or more liable parties on your behalf.
Hiring qualified experts to testify about your injuries.
Negotiating with insurance companies for fair financial compensation.
Taking your spinal cord injury case to trial, if necessary.
While a lawyer works on your case, you will have the ability to focus on your recovery. You can concentrate on healing, moving forward and spending time with your loved ones while your lawyer takes care of the legal legwork of the case. You can enjoy better peace of mind about your case and future with an attorney representing you. At The Fang Law Firm, we provide free initial case consultation so that you can better understand your rights, legal options and how we can help you at no cost or obligation to hire us.
How Long Do I Have to File a Claim?
In Colorado, a law referred to as a statute of limitations places a deadline on a claimant's ability to file a personal injury lawsuit. The statute of limitations, found in Colorado Revised Statute Section 13-80-101, is two years from the date of the accident, in the majority of cases. If the spinal cord injury was caused in a motor vehicle accident, however, the filing deadline is three years.
There is a general exception to the statute of limitations known as the discovery rule. The discovery rule states that if the spinal cord injury was not discovered immediately, the clock will start ticking on the date that the plaintiff discovered or reasonably should have discovered the injury rather than the date of the accident. Other exceptions are extensions for injured minors (two or three years from their 18th birthdays) and shorter deadlines for claims brought against the government (180 days).
Statutes of limitations are in place to keep personal injury claims just for both sides of a case – the plaintiff and defendant. Without a filing deadline, a plaintiff could feasibly threaten a lawsuit against a defendant indefinitely. The courts see this as unjust for the defendant. Acting promptly is also important in terms of evidence. The more time that passes after an accident, the weaker certain types of evidence become, such as eyewitness accounts.
It is important not to delay in seeking legal advice if you or a loved one has suffered a spinal cord injury in an accident in Lakewood. Since our initial consultations are free, we invite you to schedule one so that you can gain an understanding of your rights and legal options as soon as possible as an accident victim in Colorado with no financial risk. The sooner you contact our spinal injury lawyers, the better it is for your case and goals.
Types of Spinal Injuries
The spinal cord is one of the most complex body parts. It is divided into four distinct regions. In general, the higher up on the spine an injury occurs, the worse the effects are for the victim, as the injury will impact the victim from the point of injury down. There are many different types of spinal cord injuries, all of which can cause serious or debilitating effects. Common examples are:
Cervical spinal cord injury (upper spine)
Thoracic spinal cord injury (mid-spine)
Lumbar spinal cord injury (lower to mid-spine)
Sacrum or coccyx injuries (lower spine)
Spinal concussion
Hyperextension or compression of the spine
Fractured spine
Dislocated spine
Severed spine
Crushed spinal cord
Damage to the nerves surrounding the spine
Paralysis (paraplegia, quadriplegia, etc.)
Every type of spinal cord injury is serious and should be treated thus. Even an injury that is classified as minor could affect the way that a victim moves, walks and experiences sensations. Immediate medical care is crucial for minimizing the effects of a spinal cord injury on a victim.
Symptoms of a Spinal Cord Injury
The symptoms of a spinal cord injury are different from patient to patient. Some accident victims experience pain or other symptoms of injury immediately, while others may not notice back or spine injuries for hours or even days after the accident. You may notice just one symptom of a spinal cord injury or several symptoms simultaneously. Some of the most common issues associated with spine injuries are:
Pain or intense stinging
Tingling
Numbness or loss of feeling
Weakness
Altered sensations, such as to heat and cold
Muscle spasms or exaggerated reflexes
A feeling of pressure on your neck or back
Difficulty balancing
Loss of coordination
Trouble breathing
Loss of bowel or bladder function
Loss of the ability to control movement
If you or a loved one is experiencing potential signs of a spinal cord injury after an accident, you should see a doctor immediately. Diagnosing a spinal cord injury starts with a doctor listening to the symptoms and complaints suffered by the victim. Then, the doctor will use medical tests to ascertain whether there has been an injury to the spine, such as an MRI.
Causes of Spinal Cord Injuries
Every year, thousands of spinal cord injuries are caused by preventable accidents. The spine can be seriously injured by someone else's carelessness, recklessness or malicious intent to harm – giving the victim grounds to file a personal injury claim in Colorado. Common accidents involved in spinal cord injury claims in Lakewood are:
Truck accidents
Bicycle and pedestrian accidents
Falls
Workplace accidents
Sports incidents
Swimming pool and diving accidents
Acts of violence/criminal activity
If you or a loved one was diagnosed with a spinal cord injury after any of these accidents in Colorado, you may be eligible for financial compensation from the party that caused the incident. This party could be a reckless driver, negligent property owner, an employer or a combination of parties.
Recoverable Damages for a Spinal Cord Injury
A successful spinal cord injury lawsuit in Colorado can lead to damages, or financial compensation, recovered by the victim and his or her family. State law permits a spinal cord injury survivor to seek damages for several past and future losses, including:
Emergency care costs
Ongoing medical needs
Medications and medical devices
Disability accommodations
Diminished quality of life
Pain and suffering
Losses of income
Lost capacity to earn
Loss of consortium
The value of a spinal cord injury claim will depend on the situation – the severity of the victim's injury, his or her prognosis for recovery, the cost of necessary medical care, the insurance coverage available, and other factors.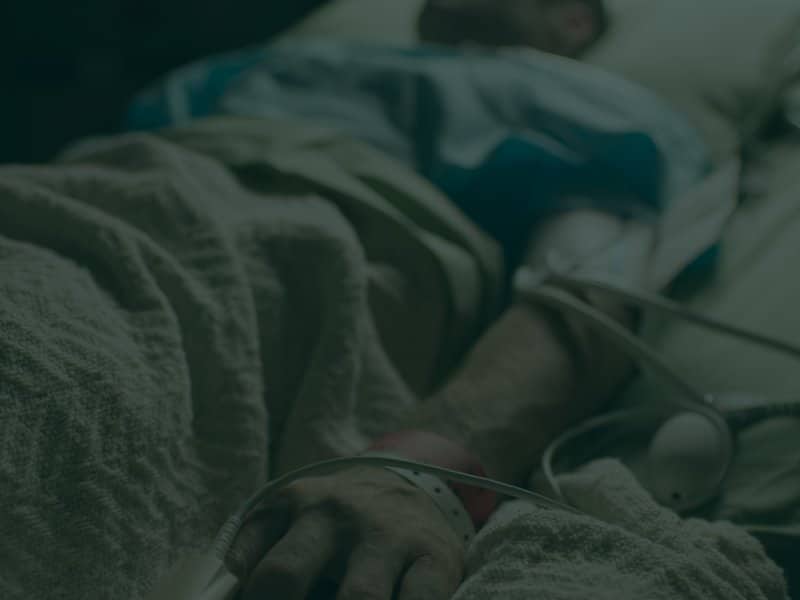 What to Do After Suffering an Injury to the Spinal Cord
If you notice any pain, unusual sensations or other potential signs of a spinal cord injury after an incident in Lakewood, it is important to minimize your movement as much as possible. Spinal cord injuries are prone to exacerbation. If you have a minor spine injury but move or twist your back the wrong way, this could worsen the damage and cause a more severe injury – including permanent paralysis. Try to remain calm and limit your physical movements.
The next thing you should do is call for help. Call 911 to request an ambulance to your location. Have paramedics come to you rather than attempting to stand up, drive or be transported to the hospital by a friend. When the paramedics arrive, they will stabilize your spine using a cervical collar or brace to keep your head, neck and back immobile right away. This can protect you from further injury.
When you arrive at the hospital, a doctor will use medical imaging and other methods to diagnose a spinal cord injury. Initial medical treatment may involve surgery or medications to limit the damage and reduce the risk of complications. The second stage of spinal cord injury treatment is therapy and rehabilitation, often with regular doctor's visits in the first year. A patient with a spinal cord injury may recover some bodily function up to 18 months after the injury. In some cases, patients have regained function years later.
Follow your doctor's treatment regime and recommendations as closely as you can. This will help you recover and show an insurance company that you did what you could to mitigate your injuries. This is important as you move into the spinal cord injury claims process in Lakewood, Colorado, as an insurance company will look for reasons to deny your claim. When you're ready to seek financial compensation, contact The Fang Law Firm.
Spinal Cord Injury Statistics
Every year, approximately 17,900 new spinal cord injuries are diagnosed in the U.S. The annual incidence of spinal cord injury is about 54 cases per 1 million people. Currently, approximately 294,000 people in the U.S. are living with spinal cord injuries, with a range of up to 368,000. The average age of patients at the time of diagnosis is 43 years old.
The vast majority of spinal cord injury victims are male (78 percent). Motor vehicle accidents are the number one cause of spine injuries, followed by falls. The most common spinal cord injury diagnosis is incomplete tetraplegia (47.4 percent), followed by complete paraplegia (19.9 percent). The average lifetime cost of a spinal cord injury ranges from around $1.2 million to $5.2 million depending on the type of diagnosis and the patient's age at the time of injury.
Contact Our Lakewood Spinal Cord Injury Lawyers Today
If you or someone you love has recently been diagnosed with a spinal cord injury after an accident in Lakewood, Colorado, find out how our local Lakewood spinal injury attorneys can help. We can provide personalized legal services and negotiate for maximum financial compensation on your behalf. Although taking legal action will not reverse a spinal cord injury, it can help you move forward with the answers, justice, closure and financial relief that you need.
Discuss the value of your spinal cord injury claim with an attorney at no cost or obligation. Contact The Fang Law Firm through our online form today.