Tacoma Car Accident Lawyer
If you or a loved one have been seriously injured in a car accident, then you know that it can have lasting physical, emotional, and financial impacts on your life. At The Fang Law Firm, our team of experienced car accident attorneys in Tacoma, WA can help.
We are dedicated to assisting those who have been injured in car accidents to get the compensation they deserve. Contact us today to start exploring your options. Contact our Tacoma personal injury lawyers today to set up your free initial consultation.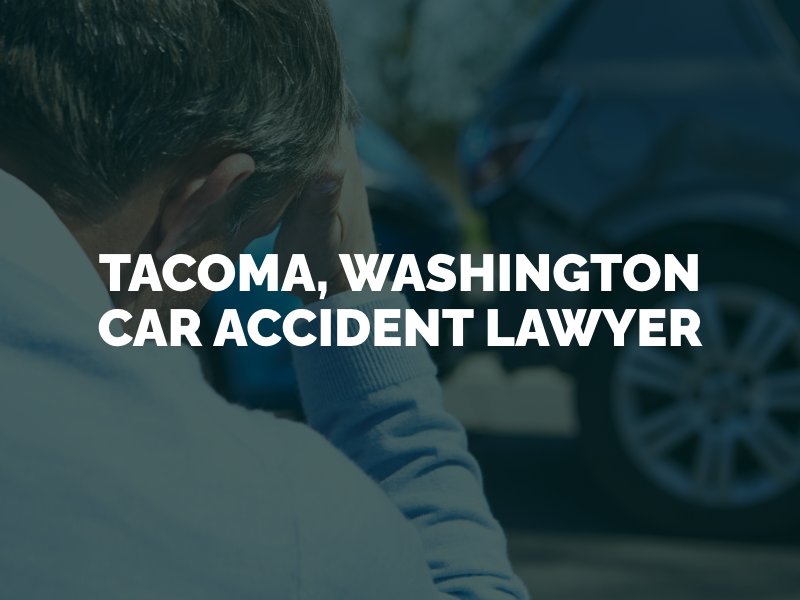 Why Choose The Fang Law Firm?
When you choose The Fang Law Firm to handle your car accident claim, you can expect us to be hands-on. We believe that clear communication is one of the most important things we can offer our clients. With us, you will never have to question where you stand. Our Tacoma accident attorneys will keep you updated on your case, and we will always be available to answer your questions. We want to make sure that you are kept in the loop.
The benefits of working with The Fang Law Firm include:
Extensive Experience: Our car accident attorneys have a deep understanding of the laws and regulations that surround car accidents in Tacoma and are skilled in navigating the complexities of these types of claims.
Track Record of Success: We have a proven track record of success in winning favorable outcomes for our clients. Over the years, our Tacoma accident lawyers have secured substantial damages for 98% of our clients and we're ready to leverage our experience and skills to help you.
No Upfront Fees: We accept cases on a contingency fee basis. This means that you don't pay us anything until we reach a settlement or win on your behalf.
Why You Should Hire a Tacoma Accident Attorney for Your Claim
While it may be tempting to handle your car accident claim on your own, hiring an experienced car accident attorney offers several benefits. Car accident laws can be complex and difficult to navigate without a deep understanding. When you work with an experienced Tacoma car accident lawyer, they can help you to successfully navigate the laws surrounding car accidents and build a strong case on your behalf to protect your rights.
Oftentimes, you will be dealing with insurance companies for your car accident claim. Insurance companies can be difficult to deal with, especially on your own. They will do everything they can to minimize your payout to minimize their bottom line. When you work with an experienced Tacoma auto accident attorney, this signals to the insurance that you are not taking this matter lightly. An experienced Tacoma car accident attorney will be able to negotiate with the insurance company on your behalf to get you a fair payout for the damages you have suffered.
What Damages Can I Receive for My Car Accident Claim?
In a successful car accident claim, you may be entitled to various types of damages, including economic and non-economic damages.
Economic damages are actual financial losses that you suffer as a result of the accident. Examples of these damages include past and future medical expenses, past and future lost wages, and property damages.
Non-Economic Damages are more subjective and are non-monetary. Examples of non-economic damages include pain and suffering, loss of enjoyment of life, and emotional turmoil.
Time Limits in Washington Car Accident Cases
In all personal injury cases, there are time limits for filing a claim known as the statute of limitations.  In Washington, the statute of limitations for car accidents is generally three years from the date of the accident. However, there are certain circumstances where this deadline can be longer or shorter.
For this reason, it may be in your best interests to speak with a Tacoma car accident lawyer as soon as possible after a car accident. An attorney can handle your claim, make sure all deadlines are met, and protect your best interests.
Common Causes of Tacoma Motor Vehicle Collisions
In general, most car accidents are the result of negligence on behalf of one or more motorists. Inattention, carelessness, and reckless behaviors are extremely common causes of collisions.  Speeding, distraction (phone use, texting, and other distractions), FMCSA violations (in cases involving commercial truck accidents), driving under the influence of alcohol or drugs, disregarding traffic control devices, following to closely, and unsafe lane changes are among the leading behaviors in Tacoma motor vehicle accidents.
Contact a Tacoma Car Accident Lawyer Today
If you have been injured in a car accident in Tacoma or the surrounding areas, don't wait to get started on your claim. It is crucial to seek legal representation as soon as possible, and The Fang Law Firm can help. Our experienced Tacoma car accident attorneys will fight to protect your rights. Contact us today to schedule a free consultation by calling us at (206) 489-5140 or contacting us online.