Lakewood Brain Injury Attorney
Any type of physical injury can have a major impact on your life, but a brain injury has the potential to be catastrophic – meaning it could affect you for life. At The Fang Law Firm, our experienced Lakewood brain injury attorneys know what is on the line for brain injury survivors. We will work tirelessly to hold wrongdoers accountable for causing your injury, as well as to achieve the results that you deserve. Our lawyers can help you get through what may be the most difficult time of your life. Please contact us today for a free consultation.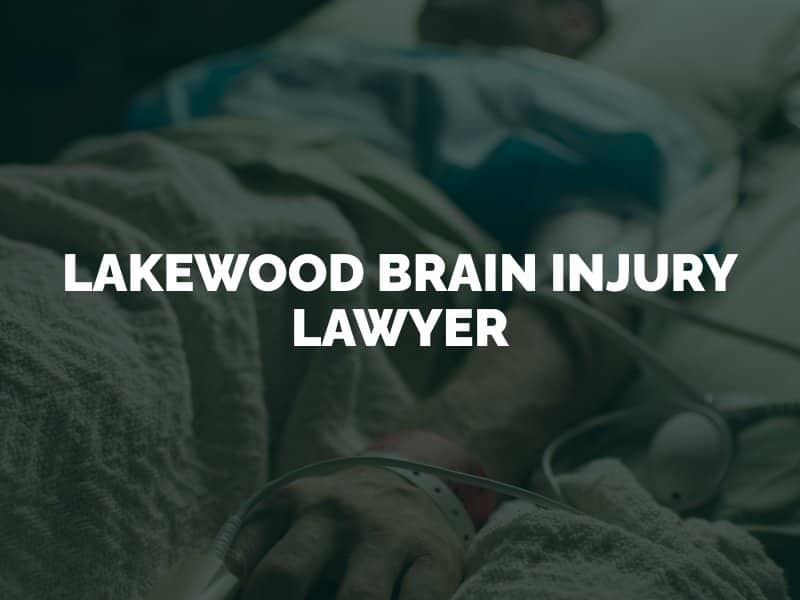 Why Should I Hire a Lakewood Brain Injury Attorney?
With a Lakewood brain injury lawyer by your side, you can fight for the fair and full value of your brain injury case. Your lawyer will use aggressive legal strategies to obtain optimal results – which can help your family pay for future required medical care. In addition, your lawyer can take care of the complicated legal process for you during this challenging and often emotional time. Your lawyer can investigate your accident, collect evidence of fault, hire brain injury experts to testify and take other steps to build a compelling case on your behalf.
What Is a Traumatic Brain Injury?
A traumatic brain injury (TBI) describes harm or damage done to the brain by a blow, bump or jolt to the head or body. It can also arise from an object that penetrates the skull or brain, such as a bullet. All TBIs should be taken seriously, with the victim going to an emergency room immediately for professional medical care. Some brain injuries only injure the brain cells temporarily, causing short-term symptoms. Others, however, are more serious and cause permanent brain damage, long-term complications and death.
Proving Liability for a Brain Injury
If you or a loved one has been diagnosed with a traumatic brain injury because of the wrongful, careless or reckless acts of another person or party, you may be able to hold that party liable (financially responsible) for the losses that you suffered due to the TBI. However, it is your or your attorney's responsibility to prove liability as the filing party or plaintiff in a brain injury claim.
Proving liability in a civil lawsuit requires a preponderance of the evidence, or clear and convincing evidence. There must be proof that the defendant is more likely to be responsible for causing your brain injury than not. Only if you meet your burden of proof will you be able to recover financial compensation for a traumatic brain injury in Colorado. A Lakewood brain injury attorney from The Fang Law Firm can help you collect evidence to prove your claim, such as medical records, eyewitness statements, video surveillance footage, testimony from brain injury experts and accident reports.
What Damages Can I Recover for a Brain Injury?
A successful brain injury claim could allow you to collect financial compensation that reimburses you and your family for many different related losses, including:
Present and latent medical care
Brain injury treatments, including surgeries and physical therapy
Travel costs for visits to specialists
Special education for an injured child
Past and future lost wages
Property damage
Permanent disability or disfigurement
Lost quality or enjoyment of life
Loss of consortium
Wrongful death damages, if applicable
Punitive damages
Our Lakewood personal injury lawyers can help you create a comprehensive list of all of your compensable losses. Then, we can negotiate for maximum financial compensation on your behalf – even if that means taking your case to trial.
Contact a Lakewood Brain Injury Lawyer Today
After suffering a head or brain injury in any type of accident in Lakewood, Colorado, contact The Fang Law Firm for a free legal consultation. We can help you determine if you have grounds for a case and guide you through the legal process, if so. We care about you, your story and your future. Discover your legal rights and recovery options during a free case review with our local brain injury attorney today. Call (303) 710-8621 or send us a message online anytime.