Lakewood Dog Bite Lawyer
If you, your child or another loved one recently suffered an injury from a dog attack, contact the Lakewood dog bite lawyers at The Fang Law Firm for assistance. When a dog attacks and a dog bite injury occurs, the victim can suffer not only painful and disfiguring wounds but also serious emotional distress, including post-traumatic stress disorder or a phobia of dogs. We are experienced and dedicated dog bite injury attorneys in Colorado with a track record of success.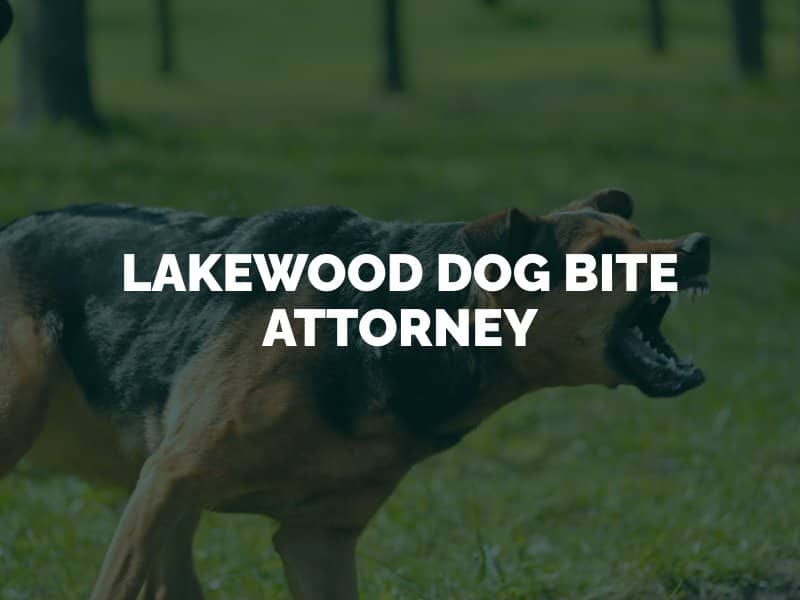 How a Lakewood Dog Bite Attorney Can Help
Hiring a Lakewood personal injury lawyer can benefit you during any type of accident or injury claim. If your injuries are serious, such as permanent scarring or disfigurement from a dog attack, it is even more important to protect yourself by hiring an attorney. Your lawyer can investigate the dog attack, collect evidence and handle the claims process on your behalf.
If you don't hire a lawyer, an insurance company is more likely to take advantage of you. This could result in you accepting an insurance settlement that undervalues your losses. With a lawyer by your side, you can fight for the financial compensation (damages) that your family needs to move forward.
What Damages Can I Recover for a Dog Bite?
The damages that you may be eligible to recover during a Colorado dog bite injury claim will depend on the specific ways in which the attack has impacted your life. Our Lakewood dog bite attorneys can help you create a comprehensive list of all of your compensable losses during a dog bite injury claim, including:
Medical bills (present and future)
Lost wages
Pain and suffering
Emotional distress
Property damage
Out-of-pocket expenses
Legal fees
Our Lakewood dog bite lawyers at The Fang Law Firm will do what it takes to collect fair and full financial compensation for the losses that you suffered because of a dangerous dog. We can accurately calculate the value of your injury claim, protect you from inadequate settlement offers and combat bad-faith tactics often used by insurers.
Liability in a Dog Bite Claim
Liability, or legal responsibility, for a dog bite injury in Colorado goes to the pet owner, in most situations (Colorado Revised Statute Section 13-21-124). Colorado is a strict dog bite liability state, meaning a pet owner is responsible when his or her dog bites a person – as long as the victim was on public property or lawfully on private property and the victim did not provoke the dog. Strict liability means that the pet owner must pay for injuries and property damage caused by the dog, even if the dog had never before shown vicious tendencies.
Colorado Dog Bite Laws
In Colorado, a pet owner may be able to use a defense such as trespassing on private property, the use of a "Beware of Dog" sign, the victim provoking the dog, or the dog working as a police or military animal to avoid liability for a dog bite injury. You may need to hire a Lakewood dog bite attorney to help you combat these defenses.
In addition, Colorado law gives victims no more than two years from the date of an attack to file a personal injury claim against a pet owner or another responsible party. If you miss this deadline, you will most likely forfeit the right to obtain financial compensation in Colorado.
Contact a Lakewood Dog Bite Attorney Today
A dog bite injury claim in Colorado can be confusing and difficult to litigate. If there is some reason why the strict liability doctrine does not apply to your case, for instance, you may need to prove that the pet owner was negligent (failed to use a proper amount of care). Working with a dog bite lawyer in Lakewood from the beginning of your case can help you build a stronger claim to damages.
The attorneys at The Fang Law Firm have over a decade of experience handling dog bite injury claims throughout Colorado and fighting for maximum results. Find out how we can help you after a dog attack today – request a free consultation online or at (303) 993-4323.