Living with post-traumatic stress disorder (PTSD) can force you to seek therapy, prescription medications and years of professional help. PTSD may make it impossible for you to perform the duties of your job, adding lost wages to the other costs of the impairment. It could also cause significant pain and suffering. If an incident at work caused your post-traumatic stress disorder, you may qualify for workers' compensation benefits in Colorado. File your claim with help from a workers' comp lawyer for your best chances at securing benefits.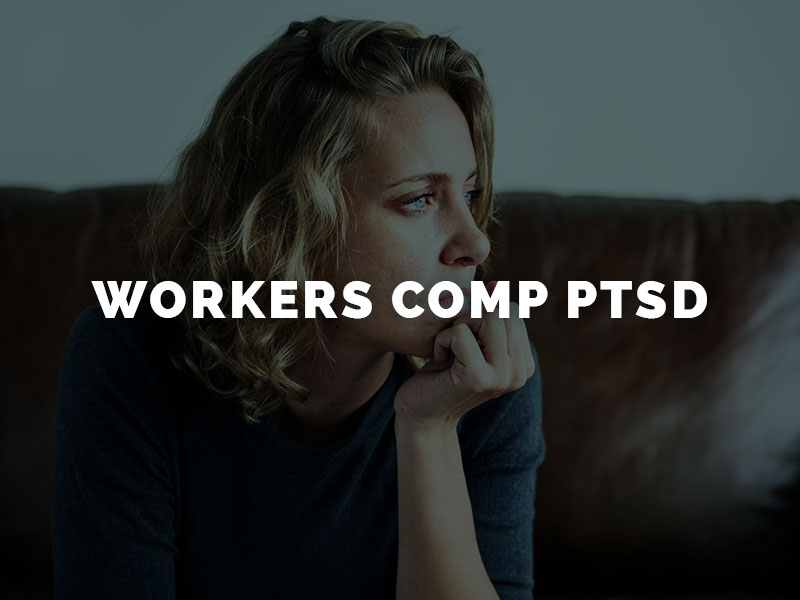 Report the Incident to Your Employer
The Colorado Workers' Compensation Act has rules all injured workers must follow to qualify for benefits. One of the most important requirements is to notify your employer. You must tell your employer within 30 days of the incident. If you do not notice the signs of PTSD until longer than 30 days after the traumatic incident, the clock typically will not start until the date you notice your mental impairment. Many different incidents could lead to work-related PTSD.
Acts of violence
Gruesome accidents
Serious falls
Sexual harassment
Traumatic loss of limb
To qualify for workers' compensation in Colorado, the incident that caused your mental impairment must have been something unusual for the nature of your job. You may not be able to file for PTSD after seeing a devastating car accident as a paramedic, for example. You might have grounds if you saw a devastating car accident as a delivery driver. If another employee reasonably would have experienced the same psychological trauma because of the incident, you will likely qualify for benefits.
Seek Immediate Medical Treatment
PTSD is a serious condition you should treat as so. Seek medical attention right away if you notice potential signs of post-traumatic stress disorder. The symptoms of PTSD can include nightmares, flashbacks, depression, anxiety, withdrawal, fatigue, emotional numbness, mood swings, trouble concentrating and self-destructive thoughts or actions. See a doctor and describe the emotions or experiences you have been suffering. Keep track of your medical history, including the date you saw a doctor and where you went for treatment.
File the Workers' Compensation Claim
Your boss should immediately notify the Colorado Division of Workers' Compensation if the incident involved the death of an employee or three or more injured employees. Otherwise, your employer has 10 days from the date you mention the injury or incident to file a workers' compensation claim on your behalf. If your employer fails to file the claim, you can do so yourself by submitting the Notice of Injury Form to the division within two years.
Prove PTSD to the Division of Workers' Comp
You will need to prove the existence of your PTSD through medical records or a physician or psychologist's testimony, much like proving a physical injury. The insurance company may ask for additional information or evidence supporting the fact that you suffer from PTSD after a work-related incident. The insurance company will typically request a psychiatrist's opinion that post-traumatic stress disorder relates to work events. If you cannot return to work because of your PTSD, you will need statements from your health care providers.
Use an Attorney's Assistance
Workers' compensation claims for PTSD, depression, anxiety and other mental impairments can be difficult to win in Colorado. Without physical evidence of an injury, a workers' compensation insurer may be reluctant to offer a settlement. The claims adjuster may argue that your PTSD stemmed from events in your personal life rather than at work. You may need to hire an injury attorney to represent your best interests during your workers' compensation claim. A lawyer can strengthen your claim, gather PTSD-related evidence and negotiate with an insurance company on your behalf.