The Colorado workers' compensation system offers benefits to people who suffer injuries on the job. An accident while driving, however, may or may not be coverable. Workers' compensation will cover expenses if you were traveling as part of your job, such as in big rig trucking or as a delivery person. The coming-and-going rule, however, does not allow you to obtain workers' compensation for injuries sustained while traveling to and from work in most situations.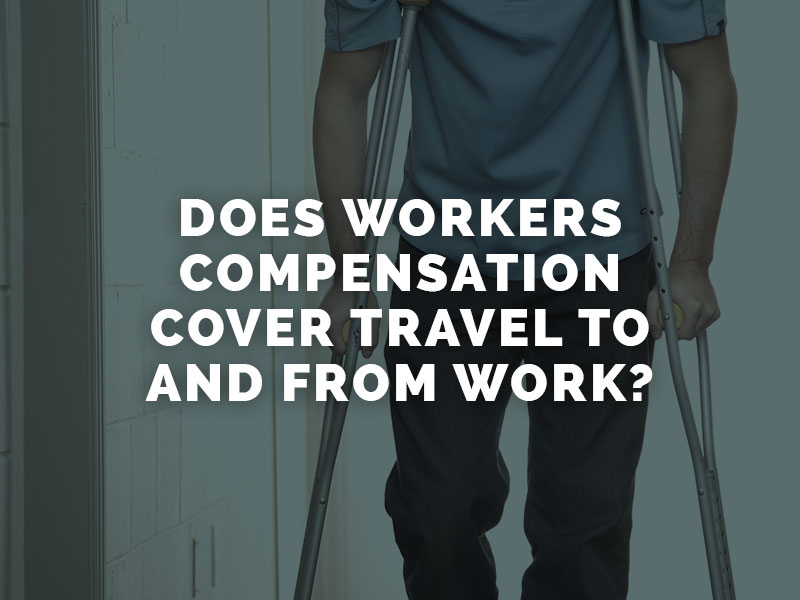 Commute vs. Job
If travel is an integral part of your job, a workers' compensation settlement may cover related injury expenses. Professions that depend on driving include traveling salespeople, police officers, delivery drivers, nurses, truck drivers and on-call employees. In one of these professions, if the worker suffers an on-the-job injury while driving, he or she may receive workers' compensation. The award may include losses related to travel, such as the amount of money the employee would normally have received in gas stipends or lodging. Workers' compensation in Colorado will cover two-thirds of an employee's average weekly wage, up to a federal maximum.
Workers' comp will not cover employees who suffer injuries while commuting in most cases. A commute is not a coverable period since the worker is not on the clock while coming and going to work. Unless the employer pays the employee to drive to and from work as part of the job, the employee will not be eligible for benefits. Running errands that have nothing to do with work while on the clock is also not a coverable period.
The other time when workers' compensation insurance might cover an employee is on a work trip. If an employer is paying for a plane ticket or car to transport employees for work reasons, an injured worker may have grounds to file for workers' comp after an accident. Injuries during business travel may qualify for compensation even if they occurred during a recreational activity, such as a staff volleyball game. Each case is unique, however, so injured workers should always discuss theirs with workers' compensation lawyer in Denver.
Assessing Your Claim
All workers' compensation insurance programs require the injury to have occurred during the course of employment to qualify for coverage. If the injury occurred while you were off the clock, workers' comp insurance generally will not cover damages. In some situations, however, it can be difficult to know if your accident happened in the course of employment. If you were at work to pick up a paycheck, for example, the courts might rule in your favor, but if you were there to visit a coworker off the clock, you might not be covered.
You may need help from an injury attorney to find out whether workers' compensation will cover your damages. A lawyer can advocate for your rights during insurance negotiations. If your employer or an insurer is denying coverage by saying you were not performing job-related tasks at the time of an accident, consult with a lawyer. A lawyer may be able to prove that you were driving for work reasons at the time of your injuries. Picking up coffee for your boss in the morning, for instance, may constitute an action within the course of employment.
Sometimes, employers actively try to avoid liability for worker injuries by taking steps to protect themselves. An employer may enforce rules, for example, that cancel out the course of employment if the employee engages in certain activities or behaviors, such as fighting or swearing. Another employer may make out-of-work events or travel voluntary to escape liability. The best way to hold an employer responsible for your damages if he or she is trying to avoid liability is with help from a workers' compensation lawyer.