Obtaining workers' compensation benefits can be important to you and your family after a serious workplace accident, injury or illness. A workers' comp settlement can allow you to pay for your necessary medical care and make up for lost wages. Unfortunately, it can be difficult to get an insurance company to pay fair benefits – or pay you anything at all. Use these tips to increase your chances of a successful workers' comp claim in Colorado.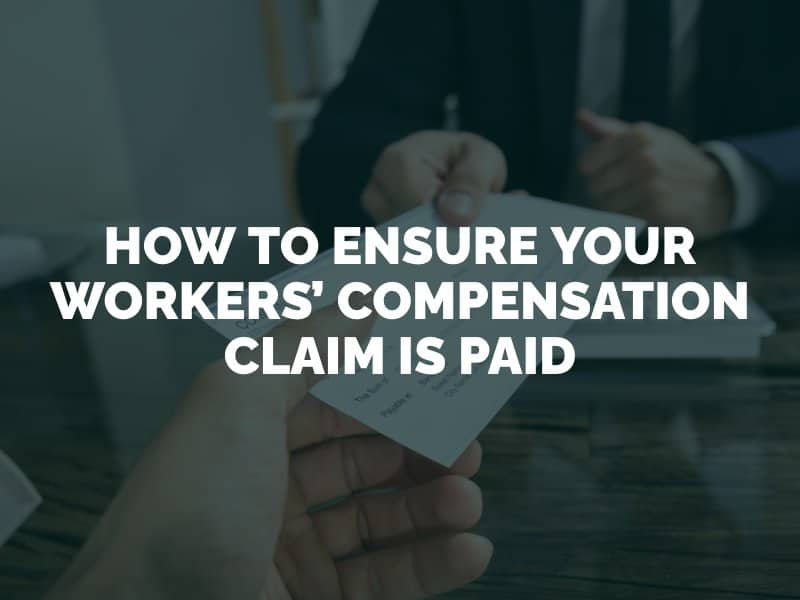 Report Your Injury Right Away
In Colorado, you must tell your employer about your injury or illness as soon as possible to qualify for workers' comp benefits. Tell your boss or a supervisor what happened right away, but be sure to fill out a written report within at least four days (the Date of Injury and First Report of Injury forms are important to your claim). Then, request to file a workers' compensation claim. Your employer lawfully must notify its workers' comp insurance provider within 10 days of hearing about your injury.
Take All of the Required Steps and Actions
In Colorado, workers' compensation insurance is mandatory for all employers, regardless of the size of the company. To be eligible for coverage, however, you must take certain steps as an injured employee. The basic requirements include:
Report the injury in writing to your employer.
Go to a medical care provider from the list of options provided by your employer.
Follow your doctor's orders and attend medical appointments.
Fill out and submit the required paperwork by the deadline.
Collect evidence to support your workers' comp claim.
If you skip any steps or make administrative mistakes while filing a claim, you may be barred from workers' compensation benefits. It is important to understand your responsibilities and requirements as an injured worker to be eligible for benefits.
Fill Out Claims Forms Correctly
One of the main parts of a workers' comp claim is correctly filling out the required paperwork. If you wish to file a claim, your employer will provide Form WC15 for you to fill out – the Worker's Claim for Compensation. You and your employer can complete the paperwork together. Give a detailed account of your accident and injury and be consistent with your story and statements.
Obtain Evidence to Support Your Workers' Comp Claim
A strong workers' comp case has evidence to support what is being claimed by the injured worker. Collect evidence of your injury or illness and related losses from the very beginning, such as:
Eyewitness statements
Photographs and videos
Surveillance footage of the accident
Medical documentation
Bills and receipts
Testimony from doctors
Letters from your employer
Although you generally do not have to prove fault or negligence to receive workers' comp benefits, you do have to prove that you have an injury or illness and that its primary cause was your occupation.
Protect Your Rights When Dealing With an Insurance Company
The next step is correctly dealing with a workers' compensation insurance company. The insurer will not have your best interests in mind. It may actively try to reduce the value of your claim or devalue your losses. Protect yourself by understanding the true value of your claim, not giving the insurer permission to record a statement from you, determining whether a settlement offer is reasonable before accepting and not signing a blanket medical authorization request.
Hire a Workers' Comp Lawyer for Assistance
If you run into any issues or challenges when attempting to obtain benefits in Colorado, consider talking to a workers' compensation attorney in Denver. An attorney can take over your claim and protect your rights as a worker. Your lawyer can negotiate for maximum financial benefits with an insurance adjuster on your behalf, for example, and even take your case to trial, if necessary. With a lawyer by your side, you can rest assured that you will get the best possible results for a workers' compensation claim.