Every day, negligent and careless truck drivers and companies cause traffic accidents in the U.S. Big rigs are crucial to the country's economy, but they can pose significant health and safety threats to others on the road. For this reason, federal entities (including the Federal Motor Carrier Safety Administration) have imposed rules and regulations all truck companies must follow. Any violation of these rules, resulting in a truck accident, could allow victims to file claims in pursuit of financial recovery.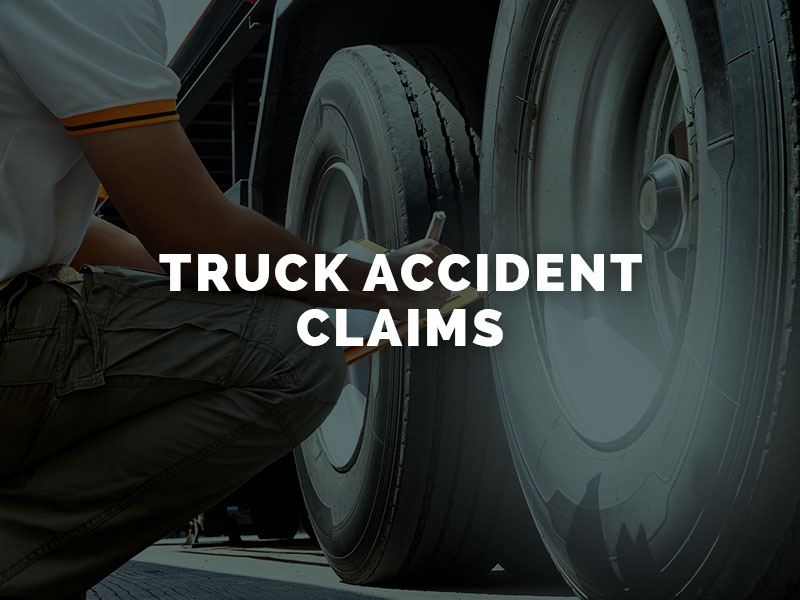 Hire a Truck Accident Lawyer in Denver
Although hiring a lawyer is not a requirement, it could improve your odds of securing compensation from a truck company or another defendant in Colorado. A Denver truck accident lawyer could help you build a case against a trucking company or one of its drivers. A lawyer could strengthen your case, gather evidence and help you go up against a major corporation without fear of it taking advantage of you. A lawyer could perform insurance settlement negotiations on your behalf, as well as take care of other tasks such as filing your initial claim according to Colorado's requirements.
Gather Evidence Against the Defendant
The defendant in your truck accident claim will be the party most responsible for causing the collision. It could be the truck driver, trucking company, truck part manufacturer, cargo company, third-party driver and/or the City of Denver depending on the circumstances of the crash. Most trucking accidents name the truck company as the defendant since the laws of vicarious liability hold truck companies legally responsible for crashes involving their trucks and drivers.
You or your lawyer will gather evidence to prove the truck company or other defendant was at fault for your accident. Evidence could include photographs of the crash, data collected from electronic logging devices or the truck's black box, statements from eyewitnesses, video footage, medical documents, expert testimony, police reports and more. A lawyer could identify fault and secure evidence against the defendant on your behalf.
File Within Colorado's Statute of Limitations
If you miss your statute of limitations, or deadline to file, you lose the ability to file a truck accident claim. Each state has unique truck accident statutes of limitations. To file a truck accident claim for personal injuries anywhere in Colorado, you or your personal injury lawyer must do so within two years of the date of your collision, or two years of someone's death in a wrongful death claim. If you are filing for property damage only, you have three years from the accident to file. The time limit for filing a civil action is strict and only has a few exceptions. Speak to an attorney right away after a truck accident to learn your unique statute of limitations.
To file a truck accident claim in Colorado, you or your lawyer will need to fill out and submit certain paperwork to the civil courtroom in the county where the crash occurred. If you were in a truck accident in Denver, for example, your attorney would file your claim with the Denver County Court (for cases under $25,000). Your claim should include important facts and information such as the name and address of the defendant, where the crash occurred, a list of the damages you suffered and how much you are seeking in compensation.
Prepare Your Case
Once you file your initial claim against the defendant in the Colorado civil courts, the defendant will have a certain number of days to respond. In this time, the defendant's insurance company may investigate the claim and either approve or deny a settlement. Settlement approval will result in negotiations between you, your attorney and the trucking company.
Should negotiations fail or the insurance company deny your initial claim, your attorney could take the defendant to court in a truck accident lawsuit. A lawsuit may take more time and money to resolve than an insurance claim, but it could result in greater financial compensation. An attorney can counsel you as to whether mediation or a personal injury lawsuit is in your best interest.