It is understandable to want to conclude your personal injury lawsuit as quickly as possible. While you wait for a settlement, you will be responsible for your own medical expenses, vehicle repairs and other costs. Knowing what timeline to expect for your lawsuit can help you plan for the future. Each case is unique. For more than a broad overview, speak to a personal injury lawyer about your case.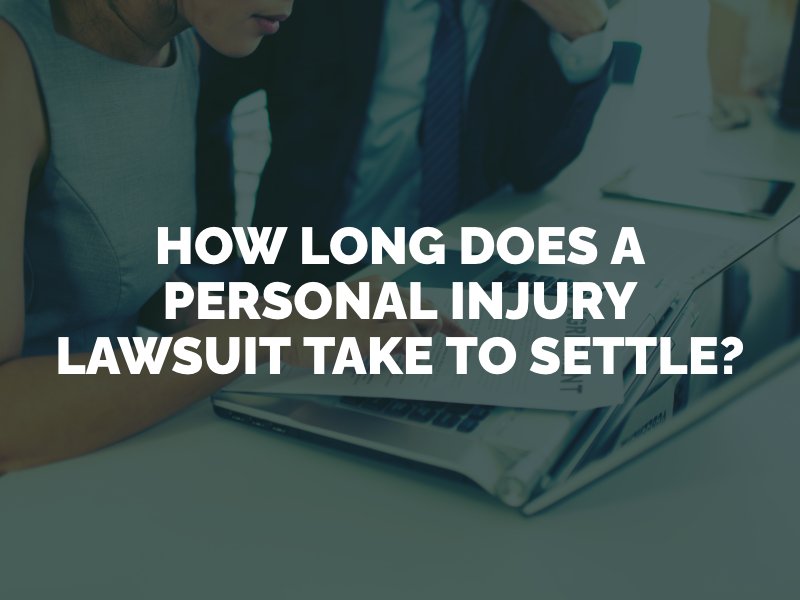 Average Settlement Times
The initial stages of a personal injury claim are the investigative period and the patient's medical care. Investigators from law enforcement, insurance companies and law firms will look into the accident and start gathering any evidence of negligence. Meanwhile, you will undergo medical treatments and obtain statements from doctors. The investigative period may involve interviewing eyewitnesses, reviewing police reports, and obtaining photographs and video footage of the accident.
After you receive medical care, you will file an insurance claim. If you get into an accident in Colorado, you will file a claim with the insurance company of the at-fault party. The person or entity that caused your accident will be responsible for your damages under Colorado's fault law. Most insurance companies require claimants to file as soon as possible – within 24 to 72 hours of the accident. If you wish to file a personal injury lawsuit, you will generally have two years to bring the claim. You could have as little as 180 days, however, depending on the case.
The insurance company will have 60 days from receiving your claim to decide whether to accept or deny it in Colorado. In rare cases, an insurance company may request a longer investigative period than 60 days. In general, however, a personal injury insurance claim will settle within two to three months of filing. 
What If Your Lawsuit Goes to Court?
Not all personal injury claims can successfully settle at the insurance stage. Some need to go to trial for fair and full results. If your accident lawyer believes you need to go to court against the insurance company for a positive outcome, your case will take longer to resolve. The exact timeline will depend on how far into the future a judge schedules your trial. It will also depend on whether your lawyer and the insurance company can reach a settlement during pre-trial negotiations. In general, a personal injury lawsuit can take one year or longer to resolve from start to finish. It can take much longer to get a trial date, however, in cities with busy courtrooms.
Things That Could Delay or Speed Up Your Settlement
The main factor that will delay your personal injury settlement or lawsuit is the medical timeline. It is generally not in your best interest to accept an insurance settlement while you are still undergoing treatments. At this stage, you will not know how much your full medical bills will cost. Instead, you should wait until you reach the point of maximum medical improvement to accept an insurance settlement. Your case, therefore, could last several months if you have an injury that requires aggressive treatment. While it is possible to settle sooner than your recovery timeline, this could put you at risk of accepting less than your injuries deserve. Once you accept a settlement, you lose the power to renegotiate for a higher amount.
Severe injuries and damages could increase the timeline. Other factors that could hinder your personal injury case include errors on your initial claim, missing information, fault disputes and the comparative negligence argument. If you wish to appeal the outcome of your case, this could also delay its resolution. It may be possible to speed up your personal injury lawsuit with professional assistance. The best way to achieve an efficient process is by hiring a lawyer to handle the paperwork and complicated legal matters for you. A lawyer will know how to resolve your personal injury case as quickly and for the most money possible.