Colorado is a magnet for people who want to experience some of the best natural settings America has to offer. From the Rocky Mountains to majestic canyons, Colorado has hundreds of beautiful sites waiting to be explored. Motorcycling through the Centennial State is one of the most rewarding ways to see its countryside. If you are planning a motorcycle ride in Colorado in 2019, do not miss some of these top-rated routes in the state.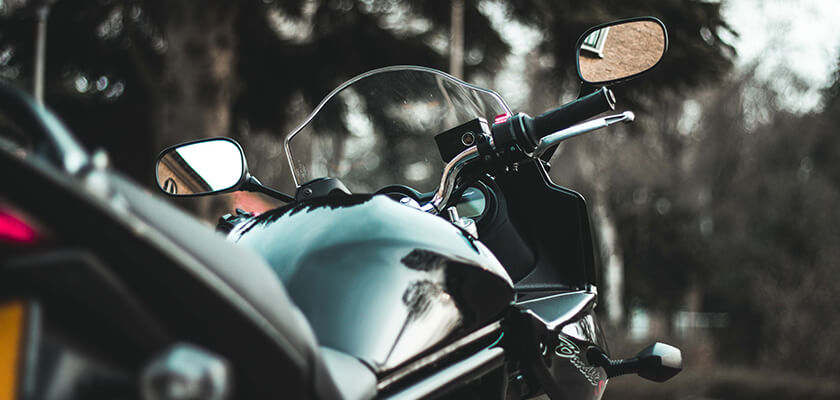 Santa Fe Trail
The Santa Fe Trail Scenic and Historic Byway is a 188-mile stretch that used to house wagons during its time as a historic trade route, from 1820 to 1880. This byway is relatively straight and easy to navigate. It will take about four hours to complete by motorcycle, one way. About halfway through is a good turning point if you do not want to complete the entire trail. Here you will find Bent's Old Fort National Historic Site. It was built as a trading post in 1833. You will also ride through the scenic Comanche National Grassland.
Mount Evans Bypass
Another historic place you can ride through in Colorado is the Mount Evans Scenic and Historic Bypass. It is conveniently located 60 miles west of Denver and has earned recognition as the paved road at the highest altitude in North America. Dedicate an entire day to riding this route, as you will climb to 14,264 feet of elevation. The views from the top, however, will be worth the work. You will end up on the summit of Mount Evans – one of Colorado's famous "fourteeners," or mountains that soar over 14,000 feet high.
The Alpine Loop
A simple yet rewarding motorcycle ride if you are near Lake City, Silverton or Ouray is the Alpine Loop. It is a scenic byway that does not have snow from June to September. It is a 65-mile loop that will take you through some of Colorado's natural gems. You will see flower-filled prairies, mountains, tundra and more as you enjoy your off-road adventure. You will also enjoy several historic pit stops through ghost towns. Just keep in mind the Alpine Loop is largely off-road and through the backcountry. Prepare accordingly.
San Juan Mountain Skyway
As magnificent as its name implies, the San Juan Mountain Skyway through Ouray, Colorado is one of the most stunning places to motorcycle. Take your bike around a 233-mile loop that is at the top of many Top 10 U.S. Motorcycle Rides lists. The Skyway will take you 11,000 feet above sea level, for breathtaking views of the Rocky Mountain range. Traveling the entire Skyway will take about six hours, not including the stops you will want to make for food and photos. Luckily, this route winds through many historic towns for breaks.
Unaweep Tabeguache Scenic and Historic Byway
If you enjoy history, the Unaweep Tabeguache Scenic and Historic Byway is the right route for you. It will take you through prehistoric fossil finds, World War II historic sites and Uravan – where miners found uranium for America's first atomic bombs. It is also a highly scenic route, as most are in Colorado, with red sandstone canyons and rivers you will ride past. This route is 133 miles one way, from Whitewater to Placerville.
Trail of the Ancients
Another historian's heaven is the Trail of the Ancients, where motorcyclists can ride 116 miles one way through former civilizations of the Navajo tribe. The secretive Navajo lived on the Colorado Plateau for centuries, yet historians still do not fully understand them. Riding this route will bring you through cliff dwellings, cave art and other archeological sites where you can get a glimpse of how the Navajo lived. In the Southwest region of this byway, you will find the famous Four Corners through Cortez, CO.
If you explore any of these top motorcycle rides this year, ride safely and prevent a motorcycle accident by following all local laws and choosing wear a helmet!