Getting injured at work might be the last thing you expect when you clock in for a day's shift. It is normal to feel confused or overwhelmed about what to do in this situation. It is important, however, to take certain steps to protect your future. The following are five things that you should do after a workplace injury in Denver, Colorado.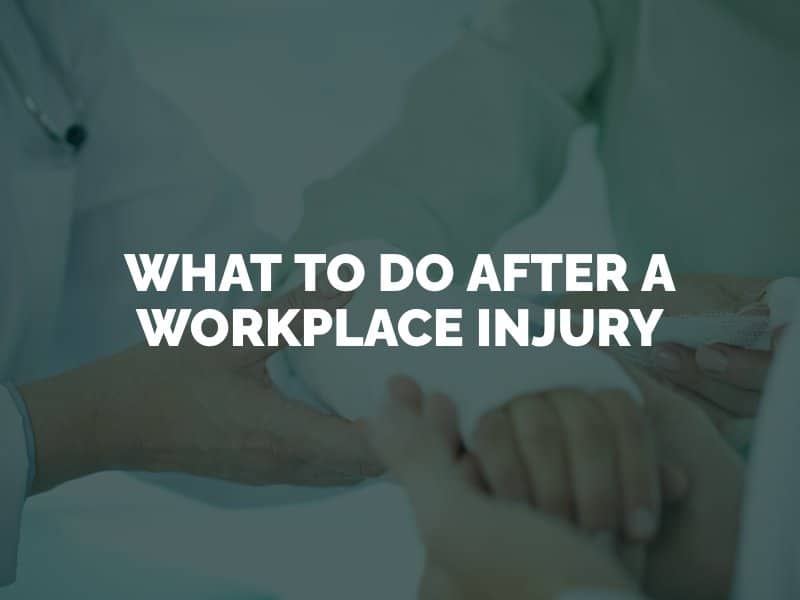 Report Your Injury Immediately
Reporting your injury is an important part of the financial recovery process. Colorado's workers' compensation system requires an injured worker to report the injury to an employer in writing within at least four days. If your employer has posted a sign stating that you only have four days to give notice and you fail to meet this deadline, you can lose one day of benefits for every day that you are late to report the injury. Go to your supervisor or manager right away to report your workplace injury. Request to have an official accident report drawn up.
See a Health Care Provider
Visit a health care provider without delay for medical care. Prompt medical care is often a requirement for workers' comp insurance benefits. In Colorado, the law permits your employer to choose the physician that you must use. If your employer does not make this selection for you, you have the right to choose a qualified doctor on your own. If your injuries constitute an emergency, you can go to any emergency room or hospital nearby. Explain what happened to your doctor and state that the injury occurred at work.
Cooperate With the Claims Filing Process
You can file a workers' compensation claim for financial benefits for your injury if your employer has this type of insurance and you are a covered employee (not an independent contractor). In Colorado, all employers with one or more employees must carry workers' comp insurance.
The workers' compensation system in Colorado covers most employees and workplace injuries, as long as there is proof that the injury took place while the victim was performing occupational tasks or activities. An employee may be ineligible for coverage, however, if the employee caused his or her own injuries or broke a law or workplace rule.
Your employer is responsible for submitting your workers' compensation insurance claim within at least 10 days of receiving your written notice. Cooperate as much as you can with your employer when filing the claim by giving him or her all of the information that you have about the accident and injury.
Wait for a Response From the Insurer
Upon receiving your workers' comp claim, the insurance company has no more than 20 days to review the case and approve or reject benefits. If the insurer needs additional time, it must notify you of the extension and give a valid reason. If the insurer accepts your claim, you will receive a settlement offer. If it denies the claim, you will receive a "Notice of Contest," along with an explanation for the rejection.
Contact a Workers' Compensation Lawyer in Denver, CO
There are certain circumstances where you may wish to file a personal injury lawsuit instead of or in addition to a workers' compensation claim after a workplace injury in Colorado. If someone other than your employer is at fault for causing your injury, for example, such as a product manufacturer for a defective product, filing a lawsuit may result in greater financial compensation for your losses. If an insurance company is refusing to offer fair compensation or has rejected your workers' comp claim, these are also reasons to pursue a lawsuit.
Contact a workers' compensation attorney in Denver for legal advice after a workplace injury. Your lawyer can explore all of your legal options and help you choose the one that is most likely to result in maximum financial compensation.