You may be seeking compensation through a workman's compensation claim upon being injured in the workplace. Or maybe you are simply trying to recover compensation through another type of personal injury claim. Regardless of the circumstances, in these situations, defendants are rarely willing to offer maximum compensation without first receiving significant evidence from you, the claimant. For them, it is a matter of gathering facts to justify the claim. Therefore, they will often ask you to comply with an independent medical examination.
An independent medical exam (IME) may not be something you are familiar with, but it is often a requirement that must be completed in order to qualify for worker's compensation and other personal injury compensation. In general, an IME is an evaluation of a claimant that is performed by an unbiased health care professional. Though, there are more details involved with this important step of filing a worker's compensation claim. To learn more about independent medical examinations, continue reading.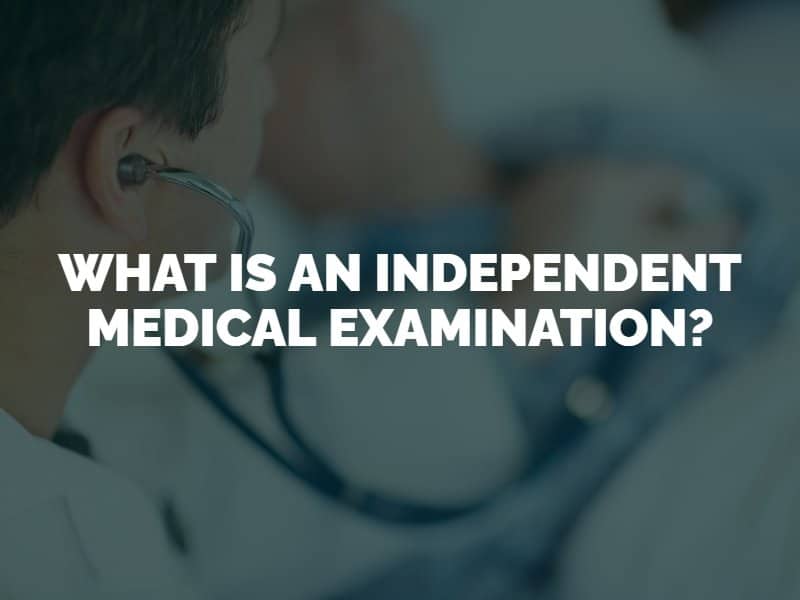 Independent Medical Examinations
An independent medical examination is a medical evaluation with a different doctor than your primary care physician or other usual doctors. Usually, this doctor is expected to be a completely neutral and unbiased individual who has no relation to you or your claim. This is necessary because the doctor will perform an examination that can be used to inform the defendant of the true circumstances of your injuries.
Based on the information uncovered through an independent medical examination, the worker's compensation benefits or personal injury claim compensation you can recover can be affected. If the injuries you have suffered are deemed to be less significant than you originally claimed, the damages you recover will drop. The inverse is also true.
How Independent Medical Examiners are Chosen
You may be concerned about who will be chosen to perform your independent medical exam. However, how the doctor is chosen varies depending on your state. Sometimes the insurance company selects a specific doctor to perform the exam, while other states require claimants to submit to an exam performed by a random doctor selected from a list.
What Happens During Independent Medical Examinations?
An independent medical exam aims to determine the severity of your injuries and whether there will be complications in the future. To achieve this, the doctor reviews your medical records, performs an examination, and creates a detailed report of their findings. The details of this report hold great weight in courts, so expect the report to strongly impact your claim.
Get Help With Independent Medical Examinations
If you are concerned with an IME that you must submit to, having a lawyer on your side to back your claim can be helpful. If the IME uncovers details that contradict what your doctor has told you, it could impact your claim. So, you need to be prepared to challenge the doctor's report if necessary.
Sometimes IME reports feature inaccurate information or mistakes, so do not let yourself be under-compensated if possible. Instead, choose to hire a Denver personal injury lawyer from The Fang Law Firm to represent you in your personal injury or worker's compensation claim.