If you get into a car accident and need to file a claim with Progressive Casualty Insurance Company, there are multiple ways to do so. In Colorado, the person or party who is most at fault for a car accident is who pays for medical bills and property repairs. This is known as a fault law, and it requires you to prove fault if you file a claim with someone else's insurer. It is important to know how to file a claim and protect your rights if you are filing with Progressive.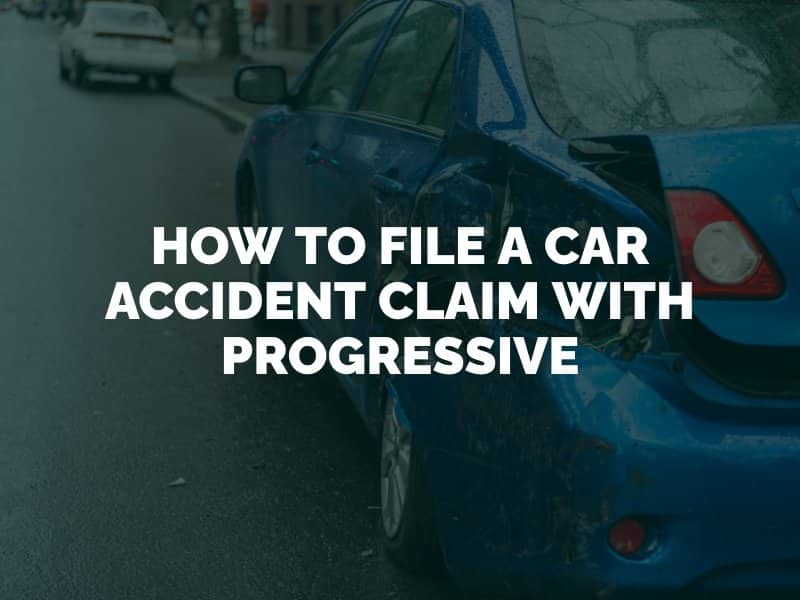 Progressive's Contact Information
Address of corporate headquarters: 6300 Wilson Mills Rd. Mayfield Village, Ohio 44143
Phone number to file a claim: 1-800-776-4737
Website to file a claim online: https://www.progressive.com/claims/
Steps to Take to File Your Car Accident Claim With Progressive
A car accident can be overwhelming – especially if you suffered serious or painful injuries in the crash. However, you need to take certain steps right away if you wish to build the strongest possible claim to financial damages with Progressive. Here's what to do:
Take action at the scene. You have responsibilities as a driver after a car accident to stop at the scene, call the police and exchange information with the other driver. Take pictures, speak to eyewitnesses and gather information about the wreck.
Go to a hospital for immediate medical care. See a doctor in Denver without delay after an auto accident, even if you don't think you've been injured. Progressive will look to see if you mitigated your injuries by receiving professional medical care right away.
File your claim. Call 1-800-776-4737, use Progressive's online portal or download the app to file your auto accident insurance claim. You will need to provide basic information about the car accident when you file, but you don't need to go into great detail.
Once you file your claim, Progressive will assign an insurance adjuster to investigate the crash and determine fault. Do what you can to cooperate with the investigation, such as sending in proof of your losses and answering questions. Keep in mind, however, that Progressive and its agents are not on your side during the claims process.
File Promptly
File your car accident claim with Progressive as soon as possible. If you take too long, Progressive may use this against you to deny benefits. Although Progressive does not have a specific deadline for filing a claim, it requires "prompt reporting." If you take an unreasonable amount of time to file or your delay interferes with the company's ability to investigate the crash, Progressive may use it against you. For example, the company may argue that the crash didn't occur the way you say it did or that your injuries were caused by something else.
When to Contact a Car Accident Attorney
If your car accident in Denver resulted in serious injuries or expensive property damage, it is in your best interest to contact a car accident lawyer before you accept an insurance settlement from Progressive. A lawyer can review the offer and determine if it is fair based on your injuries and losses. If not, your lawyer can negotiate with the claims adjuster for a higher settlement value or take your case to court, if necessary.
It is also important to contact a lawyer if your case involves complications such as a liability dispute, multiple defendants or allegations that you contributed to the crash. In these scenarios, a lawyer can defend your rights and argue for justice against the other driver. A lawyer can help you file your auto accident claim with Progressive, as well as take care of the other steps of your case for you to improve your odds of success.