As of 2021, Allstate had about 16 million customers and over 175 million policies in the U.S. This makes it likely that you will have to file an auto accident claim with Allstate at some point, whether it is your insurance provider or the carrier of the other driver involved in your crash. If you need to file a car accident claim with Allstate, here's what to do.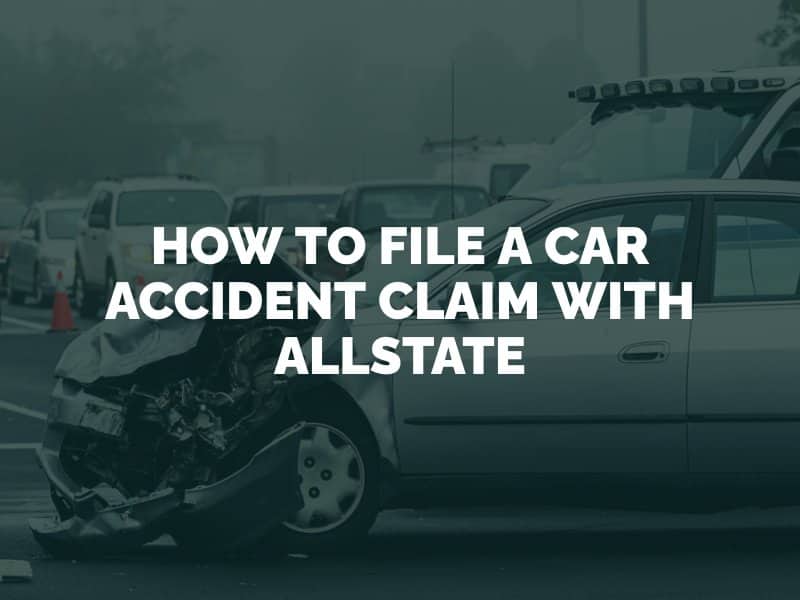 Fulfill Your Responsibilities as a Driver
The first step is to fulfill all of your legal responsibilities as a driver in Colorado. This includes stopping immediately at the scene of the crash, calling 911 to report the accident, exchanging information with the other driver and rendering aid. It can also help to exchange information with eyewitnesses to collect evidence against the other driver. If you skip any of the required steps to take after a car accident, this can make it more difficult to obtain financial benefits from Allstate.
Gather Information
Collect all of the information that you can about your car accident, including taking pictures while you are still at the scene. You will need basic information to answer questions about your crash during the insurance claims process, such as:
A description of the crash
The time and date of the accident
The location of the accident
The names of all parties involved
The insurance policy number, if available
You do not need to know all the details about your crash before you file. If you don't know the answer to a question asked by Allstate's representative, say that you don't know. Try to avoid giving long, detailed answers to questions. Never admit fault for the collision or answer questions about your injuries.
Go to a Hospital
It is important to go to a hospital as soon as possible after being involved in a vehicle accident in Colorado. Allstate will look to see if you immediately saw a doctor or if you waited to get medical care. If there is a delay, Allstate may use this against you to try to argue against liability for your injuries. This is also true if you fail to follow your doctor's orders or skip appointments during your recovery. Request copies of your medical documents and records.
File Your Car Accident Claim Without Delay
When you're ready to initiate an insurance claim for medical and property repair benefits, Allstate has three convenient ways for you to file:
Call (800) ALLSTATE (800-255-7828). Call this number to speak to an Allstate insurance representative. If you are an Allstate customer, your policy documents may have a different number to call and the name of your agent.
Use Allstate's claim portal. Start by logging into your account or registering for one. Then, follow the instructions to file your car accident claim online.
Download the mobile app. With the Allstate mobile app, you can quickly file a claim and upload photographs of your property damage and injuries directly from your phone.
Once you file a claim, you can track its status through your Allstate account (as a customer) or using your claim number (as a noncustomer).
Cooperate With the Investigation
Once Allstate receives your claim, it will assign someone known as the insurance claims adjuster to your case. The insurance company will investigate your car accident and look into the details of the loss. This may involve representatives contacting you to ask questions or request further proof of your losses. It may also involve an in-person damage assessment.
Protect Your Rights by Hiring an Attorney
Before you engage in conversations or negotiations with an insurance claims adjuster, consult with a car accident lawyer in Denver for advice that you can trust. The adjuster's goal is always to save the insurance company as much money as possible by undervaluing your claim. Keep this in mind when you communicate with the adjuster. Do not agree to give the adjuster a recorded statement or accept the very first settlement offered to you. Work closely with an attorney to protect your legal rights during the claims process.