Colorado Springs Brain Injury Lawyer
The Colorado Springs brain injury lawyers at The Fang Law Firm understand that brain injuries can have life-changing consequences, and even minor brain injuries can have significant impacts on your health and well-being. For example, even if you sustain a concussion that does not impact your cognitive ability, other consequences such as an inability to sleep or persistent pain can disrupt your day-to-day life and interfere with your relationships.
When traumatic brain injuries are caused by someone else's negligent or reckless conduct, they should be held accountable, and brain injury sufferers deserve to be compensated. Depending on the extent of your injuries, financial recovery may be available for pain and suffering, lost income, medical bills, and other losses.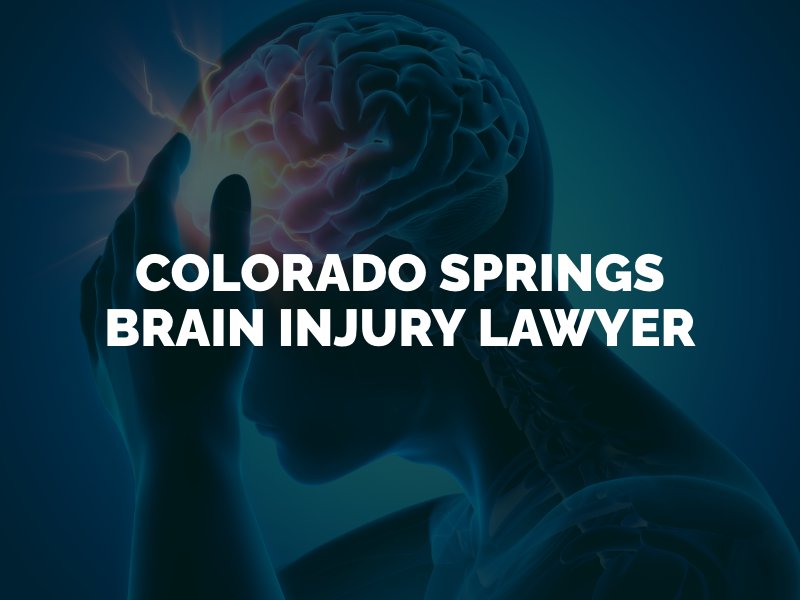 Pursing a Brain Injury Claim for Compensation in Colorado Springs
Brain injuries are complex medical conditions, and pursuing compensation for brain injury survivors and their families should only be handled by an experienced traumatic brain injury attorney. Our law firm represents brain injury clients, and we provide the high-quality and personal legal services necessary to succeed in your claim.
Losses can be significant in these head injury cases. A Colorado Springs personal injury attorney who knows how to calculate the value of your claim is critical to ensure that you can afford medical bills and future medical expenses and treatment. Our attorneys will inventory the totality of your losses so that you do not settle for an amount that does not fully compensate you.
Financial security is critical when you are dealing with serious injuries. Our attorneys fight for maximum compensation for every client. We put our clients' interests above everything else. We know that some cases settle quickly, and in other personal injury cases, the legal process takes longer to secure the compensation that our clients deserve.
How A Colorado Springs Traumatic Brain Injury Lawyer Can Help
Our job is to make sure that the responsible party is held accountable for your injuries and damages. We will prepare your TBI case with evidence of liability and damages. Our Colorado Springs brain injury attorneys will negotiate with insurance companies that want to settle your claim. Communication is a hallmark of our practice, and we will keep you informed at every step in the legal process. We will also answer all of your questions and diligently advocate for your legal rights.
Hiring Experts for Your Brain Injury Case
Depending on the severity of your injuries, it may be necessary to hire medical and financial experts to accurately value your claim. Medical experts will help evaluate your injuries, examine your medical records, and provide expert testimony regarding the extent of your injuries and how they will impact your future.
When brain injuries are severe and permanent, financial experts can help with calculating your long-term losses. For example, if you are unable to work or you are only able to work in a limited capacity due to your traumatic brain injury, a financial expert can help calculate your lost future earnings. Financial experts can also help to determine the costs related to your anticipated medical care and treatment related to your injury in the future.
Common Causes of Traumatic Brain Injuries
Leading causes of brain injuries include car accidents, slip and fall, pedestrian accidents, school or daycare injuries, motorcycle accidents, contact sports, playground accidents, and bicycle accidents. As mentioned above, finding the total value of your losses will help protect your future financial security. There are several types of brain injuries and a countless number of symptoms that injured people might experience.
Contact The Fang Law Firm Today
If you or a loved one has suffered a traumatic brain injury caused by someone else's fault, contact The Fang Law Firm. We will meet with you in person or over the phone and provide you with a free consultation to explore your legal options. Our brain injury lawyers can recover the financial compensation you deserve after severe brain injuries have occurred due to another's negligence.