Fort Collins Personal Injury Lawyer
If another person's carelessness caused your injury, you deserve financial compensation for your losses. At The Fang Law Firm, our Fort Collins personal injury attorneys are passionate about pursuing justice on behalf of clients. Find out how we can help you today.
A serious injury can have a significant impact on your life. After an accident, you may be faced with temporary or permanent disability, expensive medical treatments, and an inability to work. The injury could also inflict significant pain and emotional distress, decreasing your overall quality of life.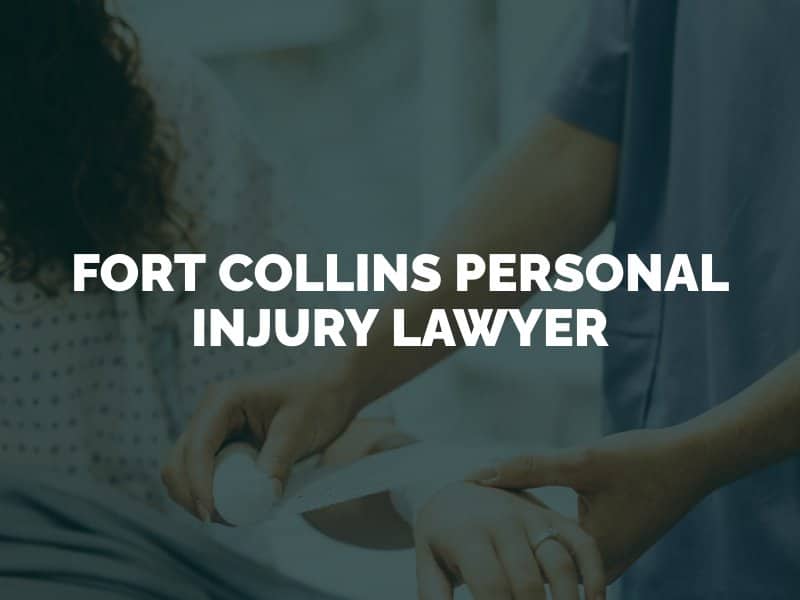 Why Choose Us for Your Fort Collins Personal Injury Case
Over the past decade, we have won

outstanding results

for past clients in a variety of practice areas. We are proud to say we have a 98% success rate.

Our injury attorneys will handle your personal injury case directly; we never pass clients off to associates or paralegals.

We will put you first in everything we do, from tailoring our legal strategies to allowing you to pay on a contingency fee basis (no fees unless we win).
Types of Cases We Accept in Fort Collins, Colorado
The Fang Law Firm's attorneys have handled more than 10,000 cases combined. We are dedicated to using our knowledge and experience to serve injured victims in our community. As a full-service personal injury law firm in Fort Collins, we have experience across multiple practice areas:
Bad accidents can cause bone fractures, soft-tissue and muscle injuries, cuts and scrapes, burns, traumatic brain injuries, spine injuries, and more. If you've been injured in any type of accident in Fort Collins, act quickly to protect your legal rights. Someone may owe you financial compensation.
What Does it Take to Prove a Personal Injury Claim?
A personal injury claim in Colorado involves the civil justice system. Civil law states that when someone's negligence causes another person to be injured the negligent party will have to pay to make the victim whole again. Proving negligence requires evidence of four main elements:
Duty of care

Breach of duty

Causation

Damages
The duty of care is a legal responsibility to exercise a degree of care that is reasonable for the situation. In a car accident case, for example, the duty of care could mean paying attention to the road and obeying traffic laws. 
A breach can refer to anything outside of the accepted standards of care, such as an act of negligence, carelessness or recklessness. Causation means a provable link between the breach of duty and the accident, while damages describe the losses the victim suffered, such as medical bills or pain and suffering.
How a Personal Injury Attorney Can Help
Don't feel discouraged by the legal process. With a lawyer representing you, you can have peace of mind knowing that he or she is building the strongest case possible. Your Fort Collins personal injury lawyer can help you prove that another party is legally responsible using evidence such as photographs, police reports, medical records, witness statements and expert testimony.
Hiring a personal injury attorney can allow you to focus on your physical and emotional recovery while a trained and experienced professional handles the legal legwork for you. Your attorney will answer your legal questions and concerns with the attention your case deserves. 
An injury lawyer can also fight for maximum compensation on your behalf – something that can be critical when your future involves long-term health care and related expenses. 
Speak to a Personal Injury Lawyer in Fort Collins Now
At The Fang Law Firm, we believe all injured accident victims deserve to be heard. We provide compassionate representation to those injured in preventable accidents, giving them the chance to tell their stories and demand justice. 
If you've been injured in an accident in Fort Collins, Colorado, our personal injury attorneys are prepared to seek compensation on your behalf. Learn all the ways we can help you today. Request your free consultation online or by calling (720) 379-6363 24/7.