Parker Car Accident Attorney
Getting into a car accident often results in significant injuries, tremendous pain and suffering, and major medical expenses. If you or a loved one have been injured in a car crash that was caused by another driver, seek legal assistance today. At The Fang Law Firm, we are dedicated to our clients' needs. We want to investigate all aspects of your case and secure the compensation you deserve. Call us when you need a Parker car accident attorney.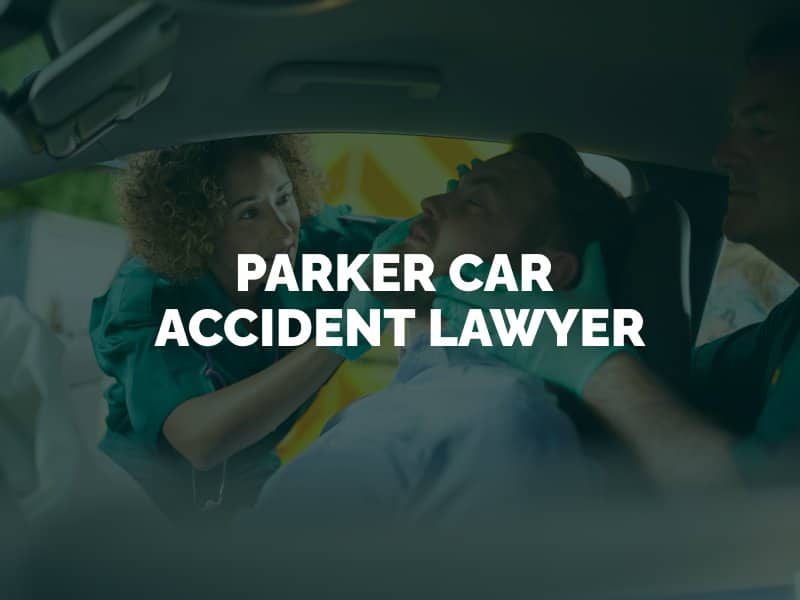 The Fang Law Firm Is Here For You
At The Fang Law Firm, you can expect hands-on case management by an attorney. We do not hire paralegals or legal assistants to do the work for us.
All cases are taken on a contingency fee basis. This means you will not have to worry about out-of-pocket costs and will pay no legal fees until we secure your compensation.
We have a 98% success rate representing those injured in auto collisions.
You can count on an open, direct line of communication with your Parker personal injury attorney. You can call and ask questions about your case anytime.
Why An Attorney Is Necessary
Car accident cases can become complex. It can be difficult to deal with aggressive insurance companies, especially while you are recovering from injuries. Your Parker car accident attorney will be responsible for:
Obtaining all necessary evidence required to prove the other side's liability. This includes accident reports, photos and video surveillance, eyewitness accounts, and more.
Handling communications with all parties involved, including the insurance companies.
Properly calculating your total losses and your expected future losses.
Your attorney will work to negotiate a fair settlement on your behalf. If the insurance company does not offer a fair amount or denies your claim, your attorney will file a personal injury lawsuit and be ready to go to trial.
Common Causes of Parker Car Accidents
Almost all motor vehicle accidents in Parker, Colorado arise from preventable mistakes and human errors. If all drivers fulfilled their responsibilities to obey traffic laws and pay attention to the road, the number of collisions in Parker would be drastically reduced. Unfortunately, drivers are careless and reckless behind the wheel every day. Some of the most common driver-related causes of car accidents in Parker are:
Speeding
Texting and driving/distracted driving
Driving under the influence of drugs or alcohol
Following other vehicles too closely (tailgating)
Aggressive driving or road rage
Violating roadway rules
Running red lights and stop signs
Failing to yield the right-of-way
Driving drowsy
Making unsafe lane changes
Some causes of car accidents in Parker are not related to driver errors, but other types of hazards, such as:
Auto part defects
Poor vehicle maintenance
Road hazards, such as potholes
Construction zones
Dangerous parking lots and properties
Bad weather
Crossing animals
It is necessary to determine the cause of your car accident before you can file an insurance claim in Colorado. This is because the state uses a fault-based insurance law, where the driver or party at fault is financially responsible for related costs. All drivers in Colorado must carry minimum amounts of liability insurance to pay for any car accidents that they cause. The liable parties in a car accident case may include a driver, trucking company, rideshare company, driver's employer, vehicle manufacturer, property owner and the government.
Colorado Car Accident Laws
In addition to establishing the cause of your car accident and the liable party or parties, you will also have to successfully navigate Colorado's car accident laws. Our accident attorneys in Parker can help you with this aspect of your lawsuit. We have years of knowledge and expertise in car accident law. We will handle the legal side of your case while you rest and concentrate on recovering. Some of the most important laws to know as a car accident victim in Colorado are:
Fault law. As mentioned above, Colorado uses a fault or tort-based insurance law to determine liability for a car accident. In a no-fault state, all drivers seek compensation from their own insurance companies, regardless of fault. In Colorado, however, the party that caused the crash must pay for bodily injuries and property damage.
Comparative fault law. This law states that even if the injured party contributed to the car accident, he or she may still be eligible for financial recovery. However, the courts will diminish the plaintiff's recovery by his or her percentage of fault. If a plaintiff is found to be more than 50 percent responsible, he or she is barred from recovery.
Filing deadline. There is a filing deadline on all personal injury cases in Colorado, known as a statute of limitations. The statute of limitations for most car accident claims is three years from the date of the crash. You may have more or less time to bring a lawsuit, however, in certain scenarios. Filing a claim against a government agency, for example, comes with a much shorter deadline of 180 days.
Failing to understand and follow all of Colorado's car accident laws could interfere with your ability to recover fair and full financial compensation as an injured victim. This is why it is critical to work with a car accident lawyer in Parker who has knowledge of this practice area and who can help you navigate all applicable laws.
How Long Will My Case Take?
As a car accident survivor, you most likely want to be done with the legal process as soon as possible so that your family can obtain financial compensation and move forward. The length of time that your car accident case takes, however, depends on the specific circumstances. Most car accident cases achieve successful settlements, meaning they do not require court trials. If your car accident case settles with an insurance company, expect it to take around three months or longer. If your case has to go to trial, however, it could take over a year to be resolved.
Your case may also take longer if you suffered severe injuries in the car accident. In this scenario, you must wait until you reach the point of maximum medical improvement to seek a settlement with an insurance company. If you settle while you are still undergoing medical treatments, you may not have a full understanding of how much your injuries will continue to cost. This can put you at risk of settling for less than you deserve. The best way to understand how long your case will take is by consulting with an auto accident attorney.
What to Do After a Car Accident in Parker
As a crash victim, there are things that you can do to protect yourself physically, legally and financially after your wreck. Although the aftermath of a car accident can be confusing and overwhelming, it is important to try to take certain steps so that you can build the most compelling insurance claim possible. If you get injured in a car accident in Parker, Colorado, do your best to take the following steps:
Pull over and stop your vehicle in a safe location.
Check yourself and anyone else involved in the car accident for injuries.
Call 911 from the scene to report the crash.
Exchange information with the other driver. Do not admit fault.
Take photographs and videos while still at the scene.
Write down eyewitness information and your police report number.
Go to the nearest hospital for injury treatment. Follow your doctor's orders.
Call your own car insurance company and the other driver's insurer to file a claim.
Do not agree to give a recorded statement to the insurance company and don't rush into a fast settlement.
Consult with a car accident attorney in Parker for advice about how to handle the claims process.
If you need assistance with any part of your car accident case, our attorneys at The Fang Law Firm can help. Our lawyers can take over your case at any stage of the legal process. We are committed to the success and recovery of our clients and can support your family through every step of a car accident case in Parker.
Car Accidents Can Cause Serious Injuries
Car accidents are common throughout Colorado and in Douglas County. The state DOT tells us that there were 119,373 total vehicle crashes during the latest reporting year. Out of those crashes, there were:
25,894 injury crashes
601 fatal crashes
When we look at the numbers for Douglas County for the same reporting year, we see that there were 5,591 total crashes. Out of those, there were:
1,119 injury crashes
19 fatal crashes
Car accidents often result in serious injuries. It is not uncommon for our Parker car accident attorneys to help clients suffering from the following:
Broken and dislocated bones
Severe lacerations
Internal organ damage
Internal bleeding
Spinal cord injuries
Whiplash injuries
Traumatic brain injuries
Concussions
Victims with these injuries may require extensive medical care. If they cannot work while they recover, they could lose the income they need to support themselves and their loved ones.
Let Us Help You Secure Compensation in Parker, CO
If you or someone you care about has been injured in a car accident that was caused by another driver's negligence, please seek legal assistance immediately. At The Fang Law Firm, we are ready to get to work on your behalf. Our goal is to secure compensation for all of your accident-related expenses, including:
Your medical bills related to the crash
Lost wages and benefits if you cannot work
Pain and suffering damages
Loss of personal enjoyment damages
Possible punitive damages against the at-fault driver
When you need a Parker car accident attorney, you can contact the Fang Law Firm for a free consultation by clicking here or by calling (720) 379-6363.